Description
Date: October 15 – November 5, 2019
Time: 3:45 pm – 5:45 pm
Location: Depot Art Center
1001 13th St, Steamboat Springs, CO 80487

Media: Drawing media (pencils, charcoal, conte) – all supplies are included in price
Cost: $200/student
Ages: 10 -13
Description:
We will meet weekly on Tuesdays after school for a month to explore the foundations of drawing: line, shape, value, proportion, scale, and perspective. Students will learn how to connect their eyes with their hands in drawing from life, and they will learn skills that can be applied to many careers.
This class is a more academic approach to drawing and art. We will not be doing crafts or projects, but rather working on the real skills involved in learning how to draw. It will be loosely based on the Drawing on the Right Side of the Brain for Kids, which is a fun yet effective approach to learning how to see and how to draw. Please consider this approach when registering your child.
All drawing materials will be supplied, and they will be able to bring their work home after each class. Snack will be provided, and they will be able to ride the school bus to the Depot, if needed.
The school bus arrives at 3:45 pm, we will have 15 minutes of snacks and orientation. Class is over at 5:45 pm.
Minimum Students to make it a go: 6
Maximum Students: 12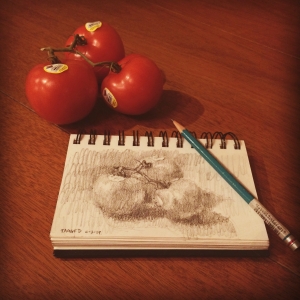 Instructor: Chula Beauregard
Education:
Studio Art Major, cum laude Whitman College, Walla Walla, WA
Licensed K-12 Art Educator, Masters in Education, Regis University, Denver, CO
Experience:
Education Outreach Director, Steamboat Art Museum, 2014-2016
Drawing and Painting at SSHS 2005-2007
Fine Art SSMS 2007-2008
Community Art Projects involving kids 1997-present
Please visit this Google Drive location to fill out these two forms and email them back to me once you have paid for your student's registration:
https://drive.google.com/open?id=19OfdJQBJan37srZULm8ICf7pHns76u5P